Finished reading this story? Please return to our News Homepage to view our latest stories.
Only 2 weeks to go until Coventry & Warwickshire's Fashion & Textile Creative Networking Event
The Creative hubb team would like to invite you to join us for our next FREE event
Our recent events have been a huge success with a diverse range of companies and individuals attending, from new designers to pattern cutters, textile artists to brand consultants. The events are a friendly space where, whatever your speciality, you can meet other creative people working in the Fashion & Textile industry, helping to develop your local network connections.

We encourage you to use the events as an opportunity to promote your businesses, look for collaboration opportunities or discuss your business needs. Please do bring along business cards, any promotional material, portfolios of work, samples or anything else you may want to use as an ice-breaker / talking point.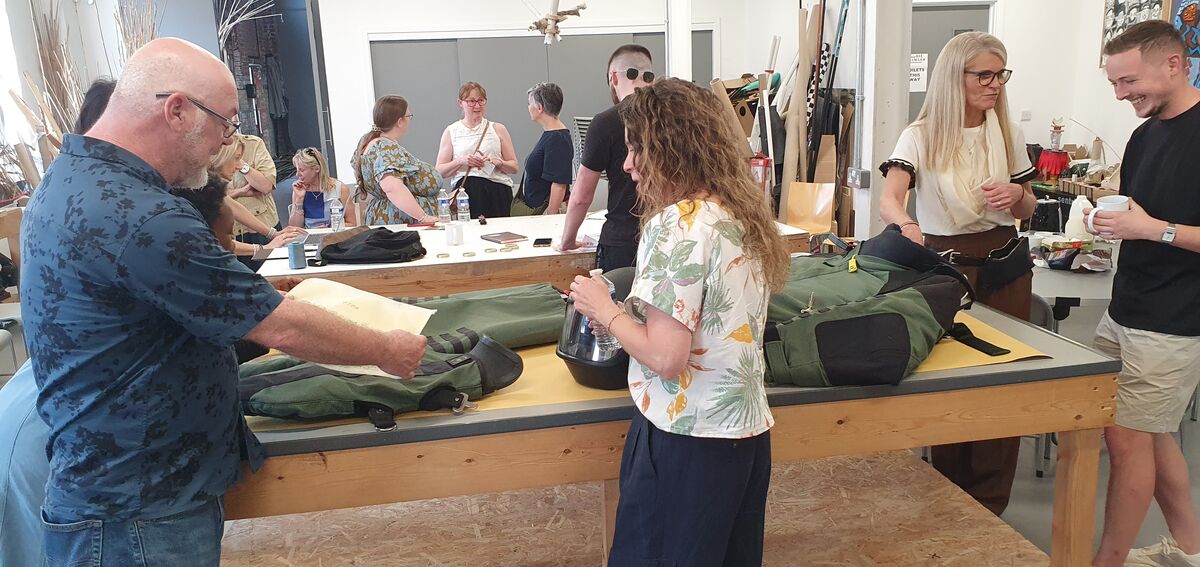 For Septembers event we have three local company's introducing their products and services and talking about how they have developed their businesses:
10.30am Welcome & Introduction with Lisa Webb
11.00am Introduction to Jas Bhachu Consultancy with Jas Bhachu
11.15am Introduction to Cloth Atelier with Emma Price
11.30am Introduction to Equilibrium Lifestyle with Nadine Hummert
11.45am Time to network and chat (drink tea and eat biscuits!)
12.30pm End of sessionPlease get in touch if you would like to volunteer to speak at our future events. (Places will be allocated on a first come first served basis)

To book your place at the event please email lisa.webb@creativehubb.co.uk