Finished reading this story? Please return to our News Homepage to view our latest stories.
NEXT DATE set for Coventry & Warwickshire's Fashion & Textile Creative Network Event
We are really looking forward to hosting our December event. Not only do we have another two fantastic speakers lined up but we will be enjoying mince pies and yule log whilst we listen! What better way is there to start December than to be surrounded by inspirational creatives and festive treats!

Our two confirmed speakers at the event are Emmaline Vaughan Ronson of Source Lingerie and Julia Fallon of Sew Me Something. Emmaline will be offering an insight into her consultancy services and expertise in the lingerie industry, whilst Julia will be introducing us to her sewing studio workshops all set in 'The Makers Space' which is a creative space with workshop hire available in South Warwickshire.
We are also hoping to have a presentation from Imagineer Productions about their Transformations Project. The Transformations Project is a group of extremely talented young people from Coventry & Warwickshire, supported by Imagineer the group have developed a fantastic collaborative project which incorporates art, graphic design, textiles and computer programming.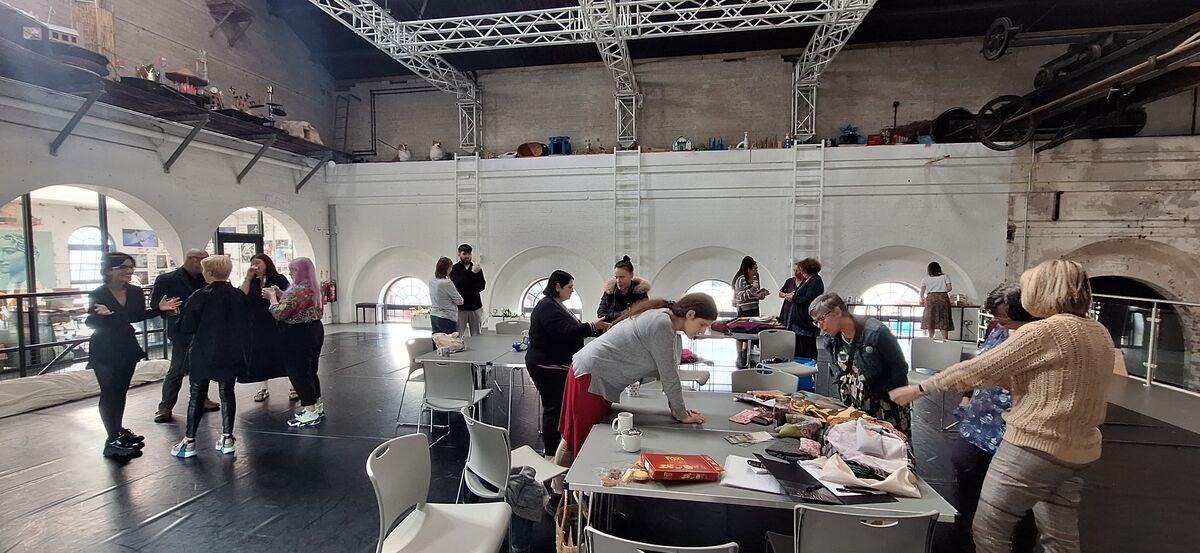 Event Itinerary For Friday December 1st 2023
10.30am Welcome & Introduction with Lisa Webb
11.00am Introduction to Source Lingerie with Emmaline Vaughan Ronson
11.20am Introduction to Sew Me Something with Julia Fallon
11.40am Introduction to Transformations Project with Jane Hytch (TBC)
12.00pm Time to network and chat (drink tea and eat festive cakes!)
12.30pm End of session

Our recent events have been a huge success with a diverse range of companies and individuals attending, from new designers to pattern cutters, textile artists to brand consultants. The events are a friendly space where, whatever your speciality, you can meet other creative people working in the Fashion & Textile industry, helping to develop your local network connections.We encourage you to use these free events as an opportunity to promote your businesses, look for collaboration opportunities or discuss your business needs. Please do bring along business cards, any promotional material, portfolios of work, samples or anything else you may want to use as an ice-breaker / talking point.If you would like to join us on the day please RSVP by emailing info@creativehubb.co.uk